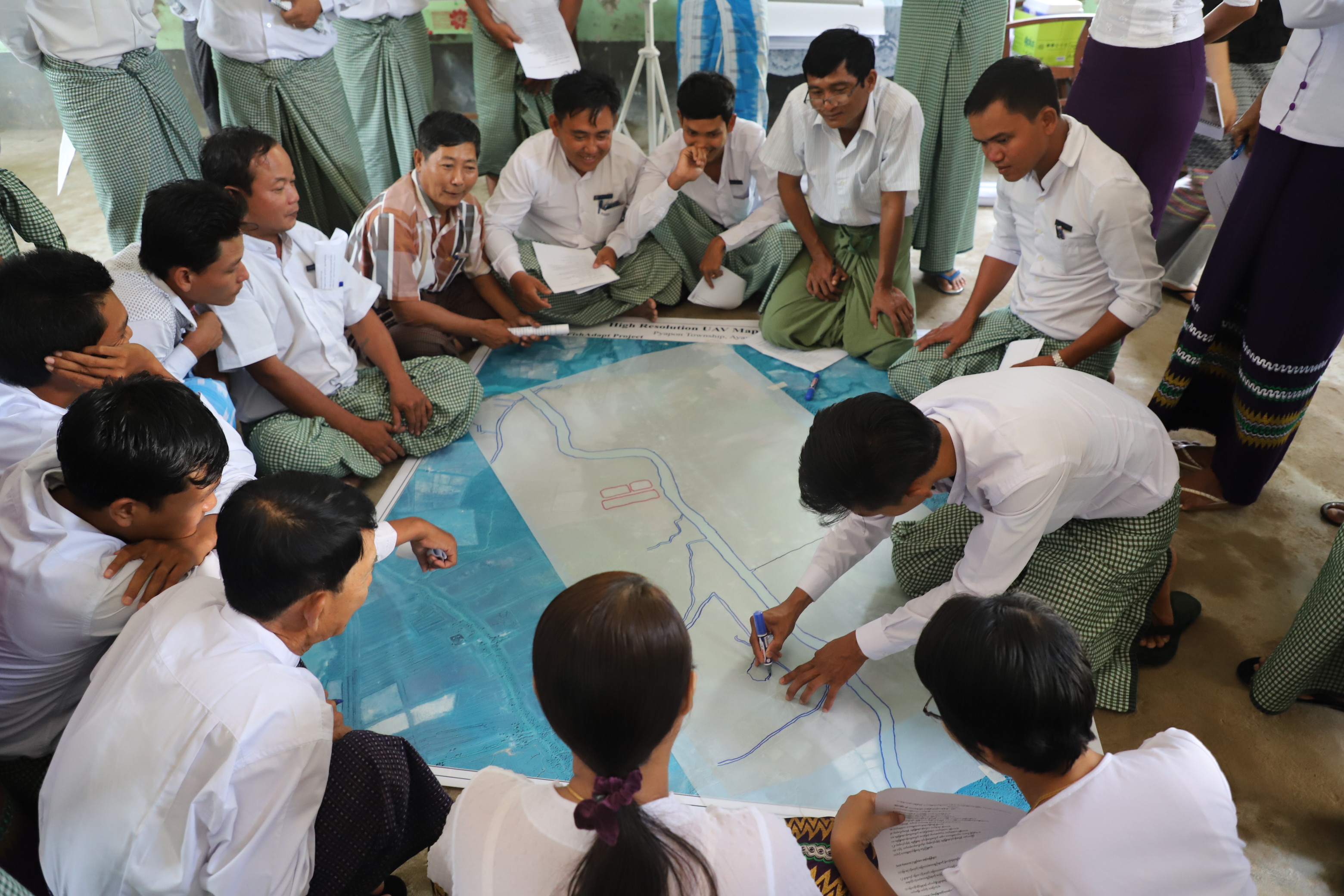 In cooperation with MOALI - DOF, FishAdapt Project has initiated the roll-out of core activities under the FishAdapt project in Yangon, Ayeyarwaddy and Rakhine. The GEF-LDCF funded project aims to enable inland and coastal fishery and aquaculture stakeholders to adapt to climate change by understanding and reducing vulnerabilities, piloting new practices and technologies and sharing information.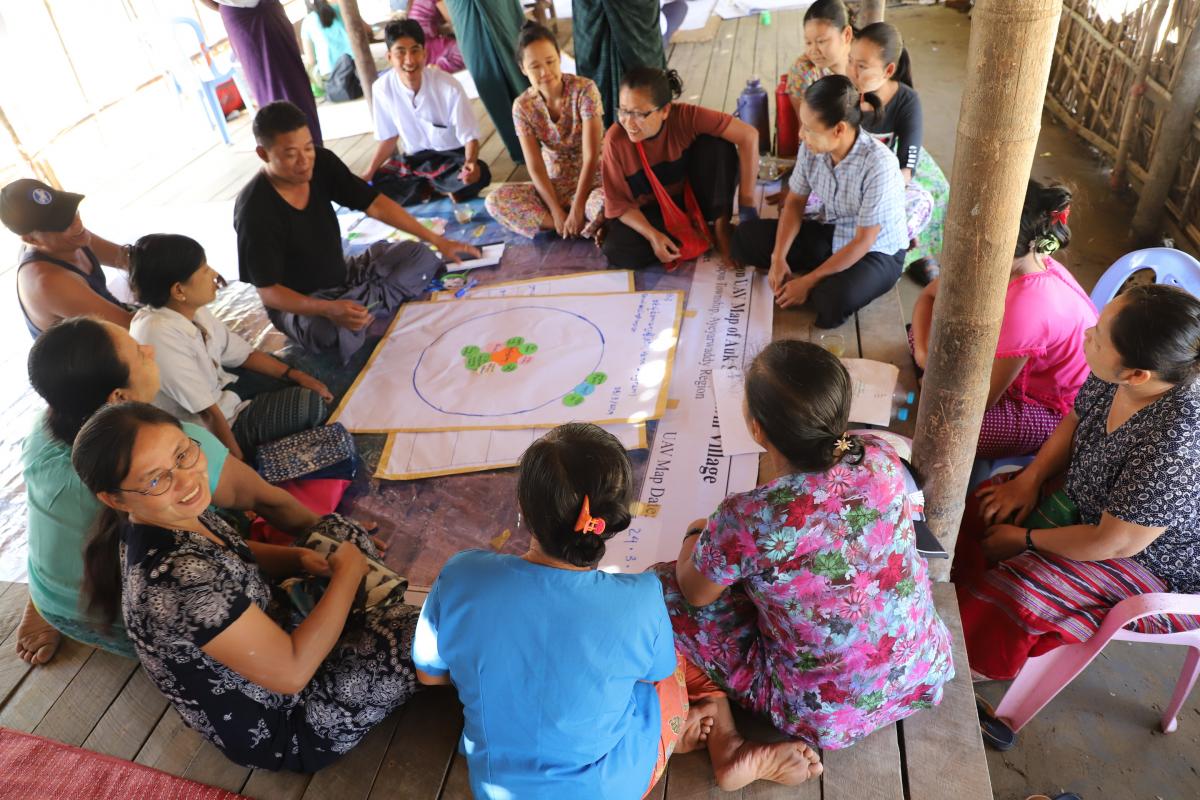 The first step towards was the Training of Trainers (TOT) on Vulnerability Assessment; nearly 40 participants from DOF, IFT and representatives from communities actively participated in order to understand theoretical concepts and utilize the VA tools. The participants, which are expected to form part of the core multi-stakeholder capacity development team of the project, then conducted vulnerability assessments in 9 initial implementing villages. Analyzing community vulnerabilities is an important first step towards more comprehensive capacity building on ecosystems approaches and will help address ecosystems and vulnerability linkages during the CCA planning and implementation of community-based CCA practices and technologies.

In order to bring the stakeholders together and set the stage for future institutional and networking support activities of the project, briefing meetings were conducted at regional/state level at Department of Fisheries offices in Yangon, Ayeyarwaddy and Rakhine State. Government officials from DOF, and representatives from partners organizations joined each regional meeting, where the recommendations and feedbacks for the project's contribution to the sector were received. Jose Parajua, Chief Technical Adviser of FishAdapt Project presented the project's objectives, implementation plans, and activities conducted in initial implementing communities. He also highlighted the fact that the coordination and cooperation among the stakeholders at different levels will be the key as the project mainly focuses on participatory approaches when addressing the challenges and issues of sector – dependent livelihoods. These project briefing meetings were also conducted in 9 initial implementing communities in project targeted areas, where the village leaders, fishers, fish farmers and the villagers including women attended the meetings.